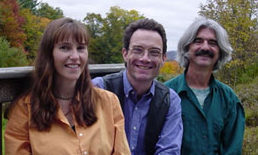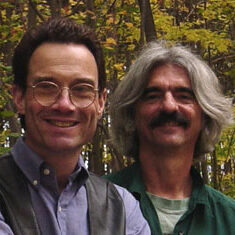 A funny thing happened when I asked for help with my Zoom MRS-4 recording unit.  A band formed.  Gary Entsminger in Colorado and Nick Gotelli way up in VT not only helped me solve my Zoom troubles, they collaborated with me on a live recording.  We called ourselves the Jawless Fishes, and our CD is called Field Notes.
Field Notes
The Jawless Fishes is the kind of band that pops up out of nowhere for the space of a weekend to produce a single CD - like a night blooming cactus that gives off the most outrageous sweet scent, but only when there's a Super Blue Moon.
I enjoyed the writing and recording process thoroughly
and think it might be time to do it again.
In the meantime, I hope you enjoy Field Notes below.
I can't give you anything but love
It didn't turn out that way